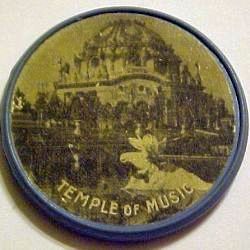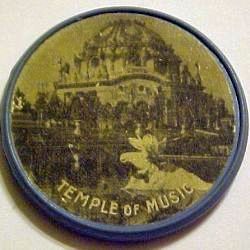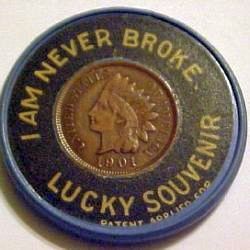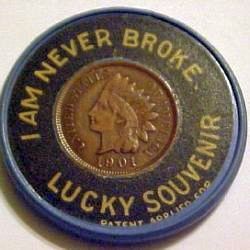 Vulcanite encased Pan Am Temple of Music 1901 Pan Am Exposition, Buffalo, NY
(Hover for larger image)
Who Am I?
My name is Bruce. I collect encased coins. I was a member of Encased Collectors International (ECI) before it went away. I am currently a member of Illinois Numismatic Association (ILNA), ANA, and TAMS. Now that ECI has disappeared, I have the only site that I am aware of about encased coins. Besides collecting encased coins, I function as the Webmaster for NBS, ILNA, and Encased Coins Dot Info.
Encased coins are my collecting focus. I have created this website to encourage the sharing of information between collectors of encased coins. I intend to post images of encased coins and to collect information on encased coins to share with other collectors.
Please feel free to contact me about encased coins. I am always looking for new ones to add to my collection and perhaps have a few that I would part within trade or sale. I am open to suggestions on additions to the website as well.
Further, I will post images and articles about encased coins. Full credit will be given to the author or photographer with full copyright being retained by the author/photographer.