Encased Coins Dot Info
---
About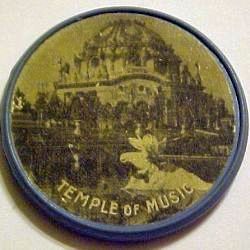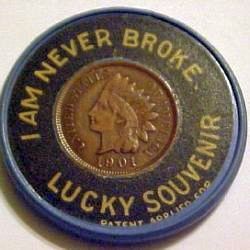 Vulcanite encased Pan Am Temple of Music 1901 Pan Am Exposition, Buffalo, NY
Who Am I?
My name is Bruce Perdue and I collect encased coins. I am a member of Encased Collectors International (ECI), Central States Numismatic Society (CSNS), Illinois Numismatic Association (ILNA) and Numismatic Bibliomania Society (NBS), Besides collecting encased coins I function as the Webmaster for CSNS, NBS, ILNA and Encased Coins Dot Info.
Encased coins have become my collecting focus. I have created this web site to encourage the sharing of information between collectors of encased coins. It is my intention to post images of encased coins and to collect information on encased coins to share with other collectors.
Please feel free to contact me about encased coins. I am always looking for new ones to add to my collection and perhaps have a few that I would part with in trade or sale. I am open to suggestions on additions to the website as well.
What's New
Articles are listed newest to oldest complete list at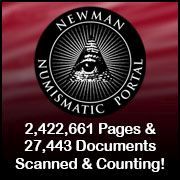 The Newman Numismatic Portal (NNP) has the largest online searchable collection of numismatic literature, periodicals and auction catalogs.