Encased Coins Dot Info
---
Terms of Use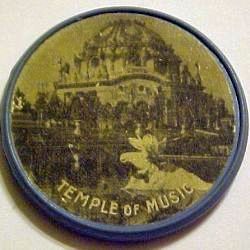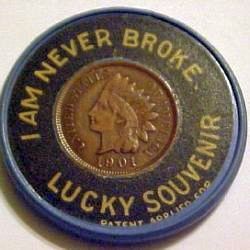 Vulcanite encased Pan Am Temple of Music 1901 Pan Am Exposition, Buffalo, NY
Terms of Use
This site is provided for educational purposes. It is dedicated to the encased collectors and their passion for encased coins. All material posted here is copyrighted and original. Any material excerpted from here must carry an attribution to the source. All material which has been written by other sources is attributed to the author or copyright holder. Links from this site are provided "as is" basis without warranties of any kind, either express or implied, including but not limited to warranties of title, non-infringement, or implied warranties of merchantability or fitness for a particular purpose.
Images placed on this site are original work of the website owner and are copyrighted. These images may be copied for educational purposes or for display on other educational websites providing that they are properly attributed to this website with the following.

"Photo provided by "Pictures by Perdue" and Encased Coins Dot Info all rights reserved."
The entire tag line and active link must be used. Written permission must be obtained to publish images or any information from the website in any media other than a website that can contain active links to this website.
What's New
Articles are listed newest to oldest complete list at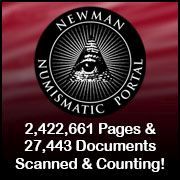 The Newman Numismatic Portal (NNP) has the largest online searchable collection of numismatic literature, periodicals and auction catalogs.